Things are heating up as our old friend Jean-Luc takes a tour of The Artifact in search of Soji while learning some personal lessons along the way. Your drone-curious hosts discuss post-murder horniness, impossible boxes, and Picard's continued strategy of showing up at friend's house's asking for favors. Please to be enjoying this, the 14th episode of It's Got Star Trek!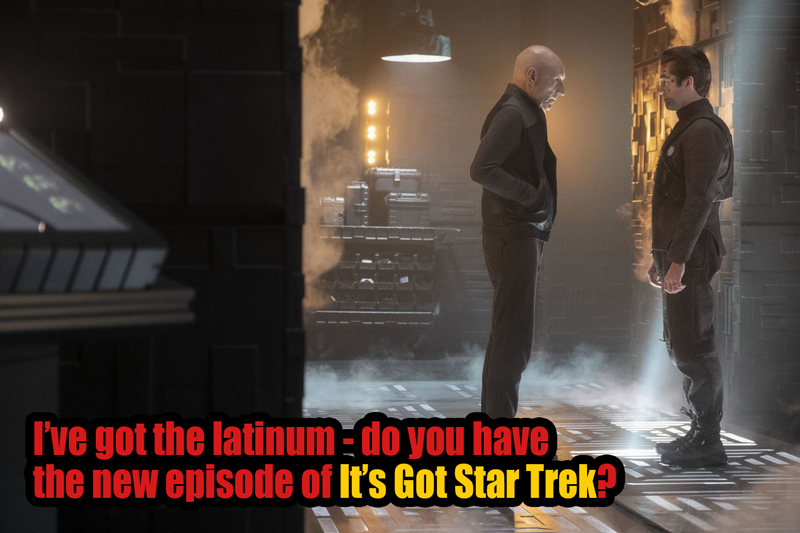 Subscribe to the It's Got Star Trek Podcast on Apple Podcasts, Google Play, Spotify, Stitcher, Overcast, YouTube, or whichever clever podcast app you are most fond of.
Note that this and all episodes of the It's Got Star Trek podcast contain explicit language and, frankly, an unnecessary amount of offensive content, so the show is intended only for adults and really really cool kids.
Please utilize one of the following options if you have an interest in contacting your hosts:
Email us at feedback@itsgotstartrek.com
Twitter us @ItsGotStarTrek
Instagramaphone us @ItsGotStarTrek
Facebookify us @ItsGotStarTrek
Telephone us at 202-456-1414
You can also visit www.itsgotstartrek.com and leave a comment or head on over to the It's Got Everything subreddit to join the discussion. Don't say we didn't give you options here!