Join your overly-chatty hosts as they negotiate their way through the wild, wicked world of Freecloud on this, the 13th episode of the It's Got Star Trek Podcast. Jean-Luc finally gets to be himself, 7 of 9 enjoys the more Shakespearean aspects of her regained humanity, and Elnor learns how to fit in by blankly staring off into the distance. This episode also includes the first volley of custom jokes from Dan, fulfilling his ongoing obligation to reward reviews on Apple Podcasts with bespoke humor. We apologize in advance for the length of the episode – the content is solid throughout, but the increased availability of snakeleaf appears to have contributed to a disruption in our perceptions of time and space.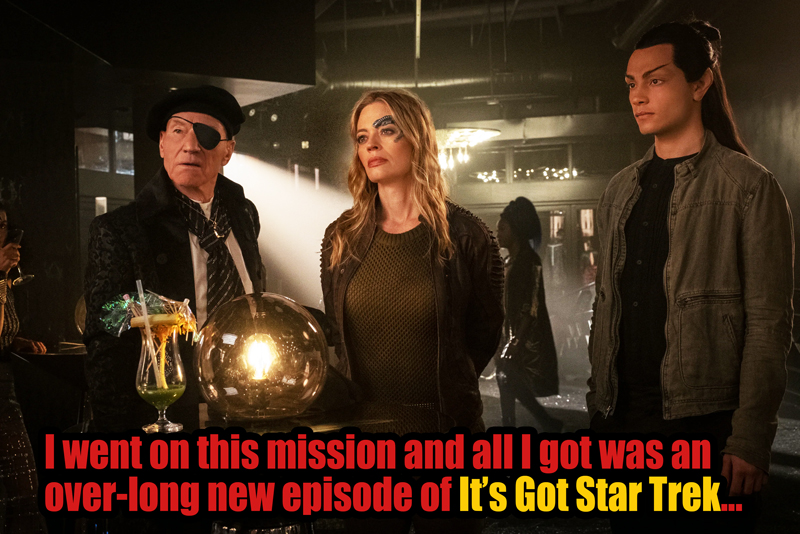 Subscribe to the It's Got Star Trek Podcast on Apple Podcasts, Google Play, Spotify, Stitcher, Overcast, YouTube, or whichever clever podcast app you are most fond of.
Note that this and all episodes of the It's Got Star Trek podcast contain explicit language and, frankly, an unnecessary amount of offensive content, so the show is intended only for adults and really really cool kids.
Please utilize one of the following options if you have an interest in contacting your hosts:
Email us at feedback@itsgotstartrek.com
Twitter us @ItsGotStarTrek
Instagramaphone us @ItsGotStarTrek
Facebookify us @ItsGotStarTrek
Telephone us at 202-456-1414
You can also visit www.itsgotstartrek.com and leave a comment or head on over to the It's Got Everything subreddit to join the discussion. Don't say we didn't give you options here!