At long last, after endless haranguing by fans from across the world, the It's Got Everything Podcast Network is excited to present the very first episode of the It's Got Star Trek podcast, featuring hosts Patrick, Dan, and Jesse, three of the foremost Trek experts this side of Argus Array. In the pilot episode of the podcast, your hosts will discuss the ins, outs, and arounds of the two (TWO!?) pilot episodes of Star Trek: The Original Series, 'The Cage' and 'Where No Man Has Gone Before.' We've hidden a few smart bits in among the dumb bits – be the first to find one!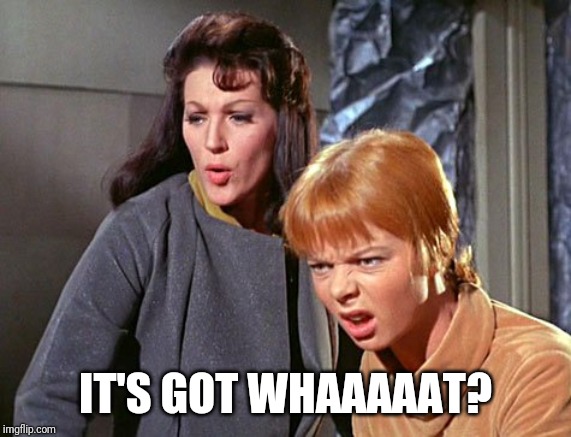 Subscribe to the It's Got Star Trek Podcast on Apple Podcasts, Google Play, Spotify, or whichever clever podcast app you are most fond of.
Note that this and all episodes of the It's Got Star Trek podcast contain explicit language and, frankly, an unnecessary amount of offensive content, so the show is intended only for adults and really really cool kids.
Please utilize one of the following options if you have an interest in contacting your hosts:
Email us at feedback@itsgotstartrek.com
Twitter us @ItsGotStarTrek
Instagramaphone us @ItsGotStarTrek
Facebookify us @ItsGotStarTrek
Telephone us at 202-456-1414
Finally, you can visit www.itsgotstartrek.com and leave a comment (or indeed a series of comments – really, what have you got to lose?)