Archer teaches Trip the importance of full bellies and sweaty backs when navigating novel foreign policy scenarios. Join your mildly-aroused hosts as they discuss the seeds of the Prime Directive, the dicey nature of first contact with divided societies, and how far we've advanced over the past 18 years of Western society with regard to the consumption of testicles.
Next week: We join Captain Kirk and crew as they fight off being used as breeding stock for a zippy race of accelerated aliens in 'Wink of an Eye' – the 11th episode of Star Trek: The Original Series' third season.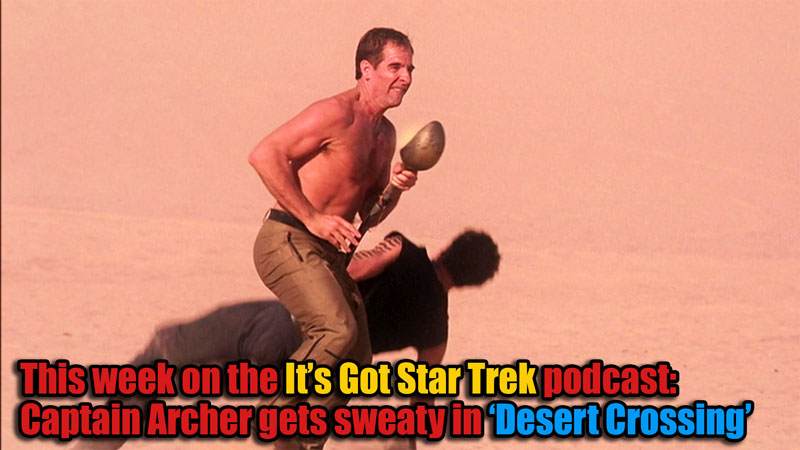 Note that this and all episodes of the It's Got Star Trek podcast contain explicit language and, frankly, an unnecessary amount of offensive content, so the show is intended only for adults and really really cool kids.
Check out the Feedspot list of Top 60 Star Trek Podcasts for 2020.
Please utilize one of the following options if you have an interest in contacting your hosts:
Email us at feedback@itsgotstartrek.com
Twitter us @ItsGotStarTrek
Instagramaphone us @ItsGotStarTrek
Facebookify us @ItsGotStarTrek
Watch a static image while listening to the podcast on YouTube
Telephone us at 202-456-1414
You can also visit www.itsgotstartrek.com and leave a comment or head on over to the It's Got Everything subreddit to join the discussion. Don't say we didn't give you options here!